1st NIGHT LINE-UP:
OBLIUM
PLENA TRITICUM
SETU KETU
ENIGMACHINA
MARK DAY
2nd NIGHT LINE-UP
LUULI
PLANKTON
MIRROR ME
DER SANDMANN
ALIEN LAZER BABY / SHARKFACE
LUULI vs PLANKTON vs DER SANDMAN
LUULI vs MIRROR ME
Pre-sale Tickets available!
Two nights in a magic place with top experimental line-up and top class sound system.
Your Trip into the future is waiting for you… Join us!
Example product title
Regular price
Sale price
$19.99 USD
Unit price
per
Sale
Sold out
View full details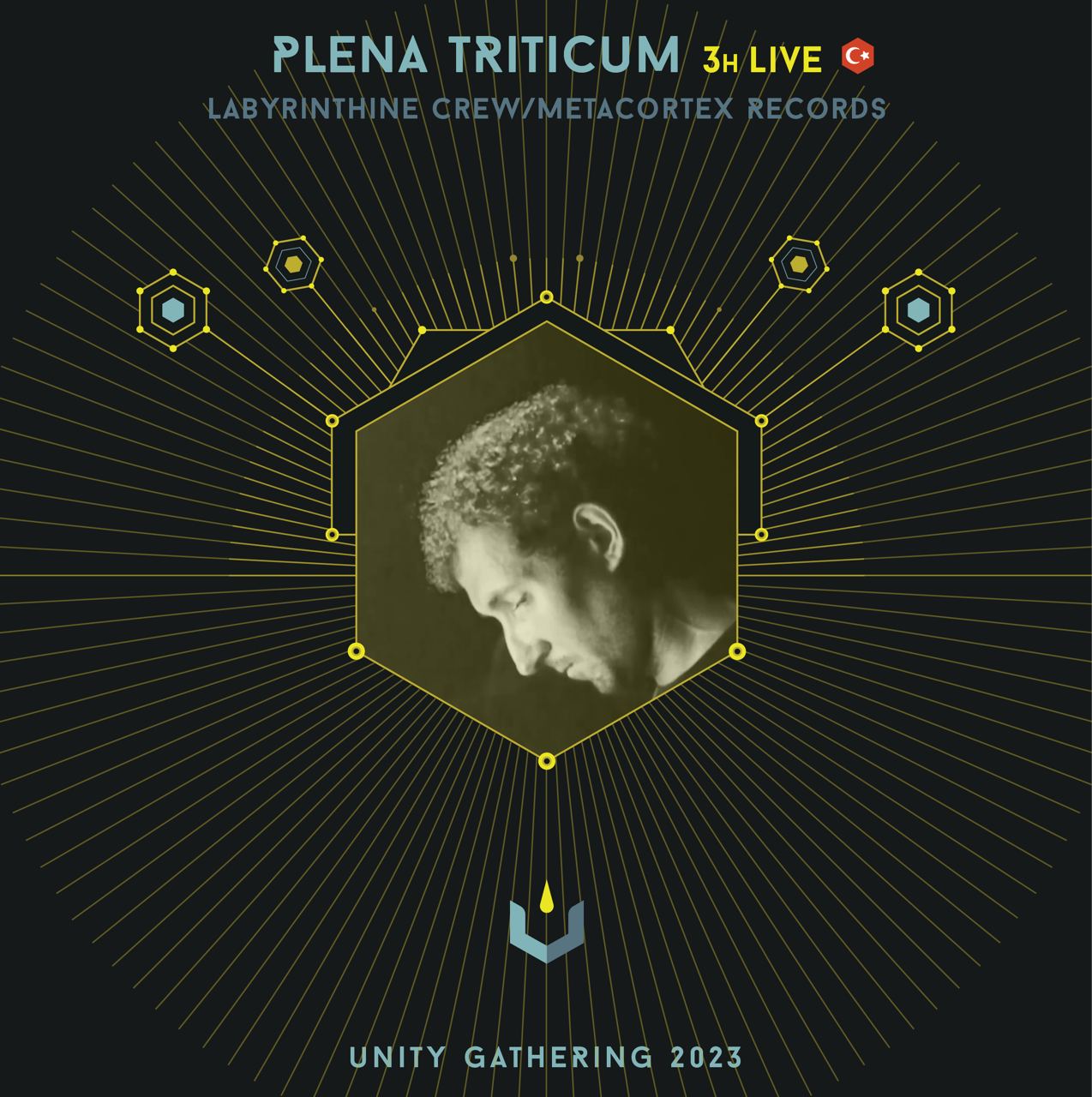 Plena Triticum
Plena Triticum is a project where sounds determine the flow of music and vice versa. Also believes that listening is a creative act and can discover music almost anywhere.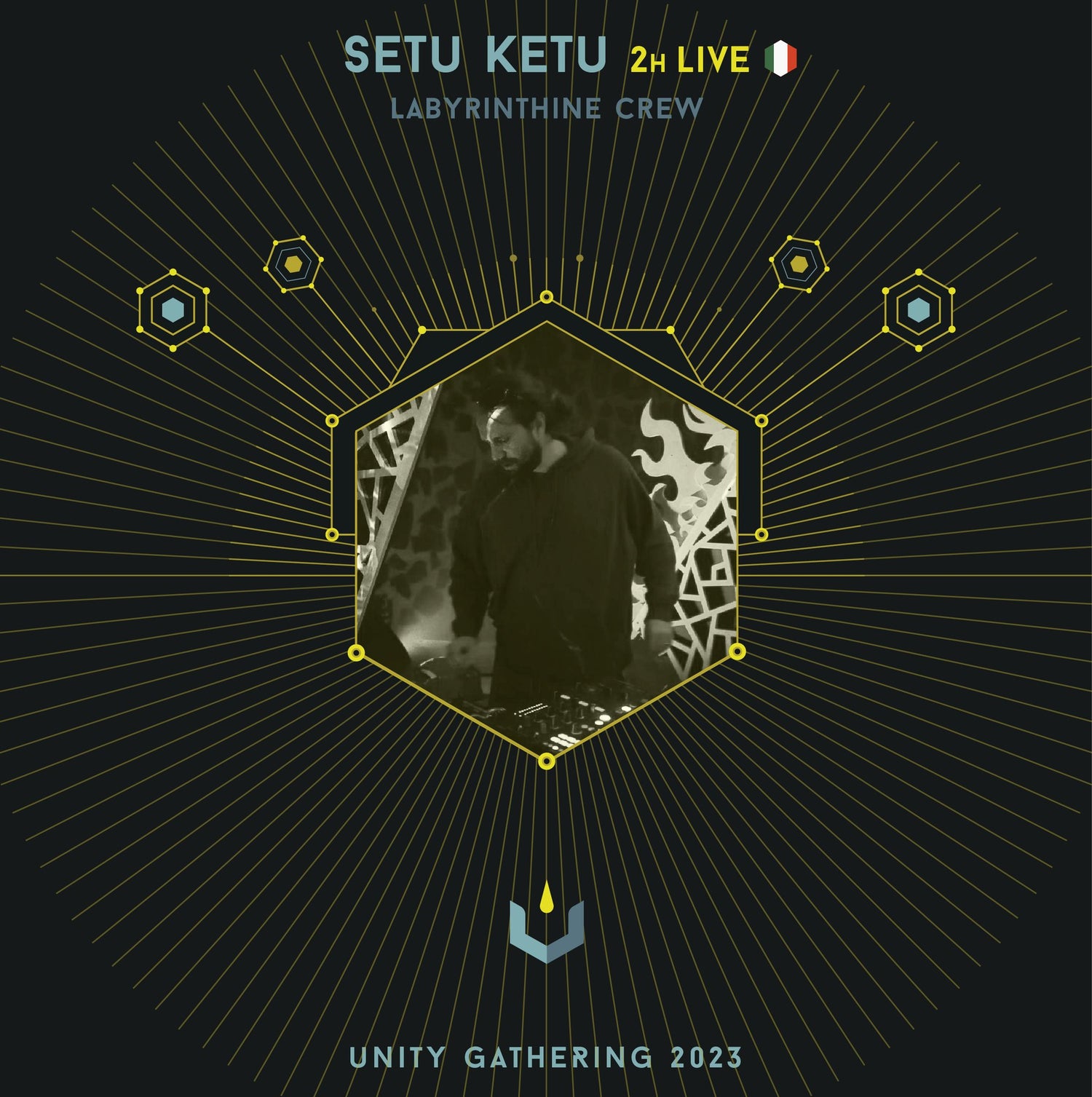 Setu Ketu
Setu Ketu is musical project by Domenico Gennari. What the creator himself has to say about his project?

"I love produce music for express myself trought the vibrations and the emotions of the sounds.

Music , especially the trance music can be so hypnotic to help to enter in an other state of consciousness , the state of trance. This state you can try and feel also with meditation and this is only an other reason because i trust that it is a deep healing for our bodys and minds!

This project can be very different from one liveset to other, because it express many different emotional states. This project ranges from ambient, experimental, hypnotic and psychedelic music up to psycore."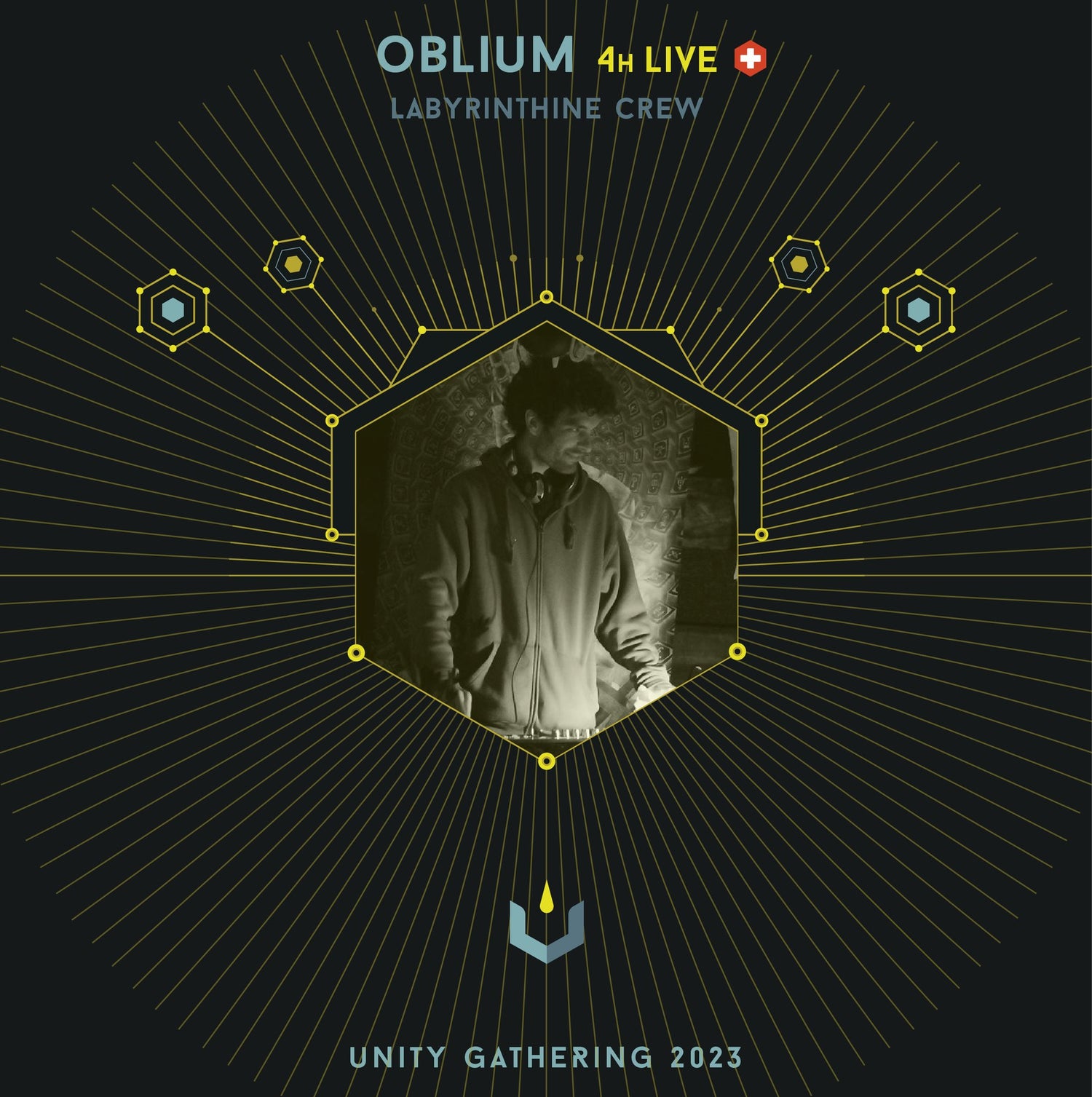 Oblium
Oblium is a stage name for electronic musician Giorgio Ortelli, a Sound Artist and Photographer from Switzerland.
Giorgio started studying drums as a kid and very soon, the fascinating world of audio recording and music production, became his every-day's passion.
After many years of musical experimentation and journeys into various genres and adventures, Oblium project was created in January 2007.
The love for animals and nature itself, is an inspiration for his music and other artistic abilities.
Oblium's music is organic and dynamic while being fast and raw in its defining sound; is the result of a meticulous reflection on the sounds, images and sensations of the night's lunar world.
Oblium released 10 solo albums, 4 collaboration albums, compiled 12 compilations and appeared worldwide on several other releases (compilations, EP's, albums).
In 2009 funded his own record label: "Labyrinthine Crew".
With a lifetime passion for music production and 2 decades of experience in the audio industry, Giorgio provides audio production service such as sound design, post-production, mixing and mastering. (Optinervear Studio, Switzerland)
Anomalistic Records Night: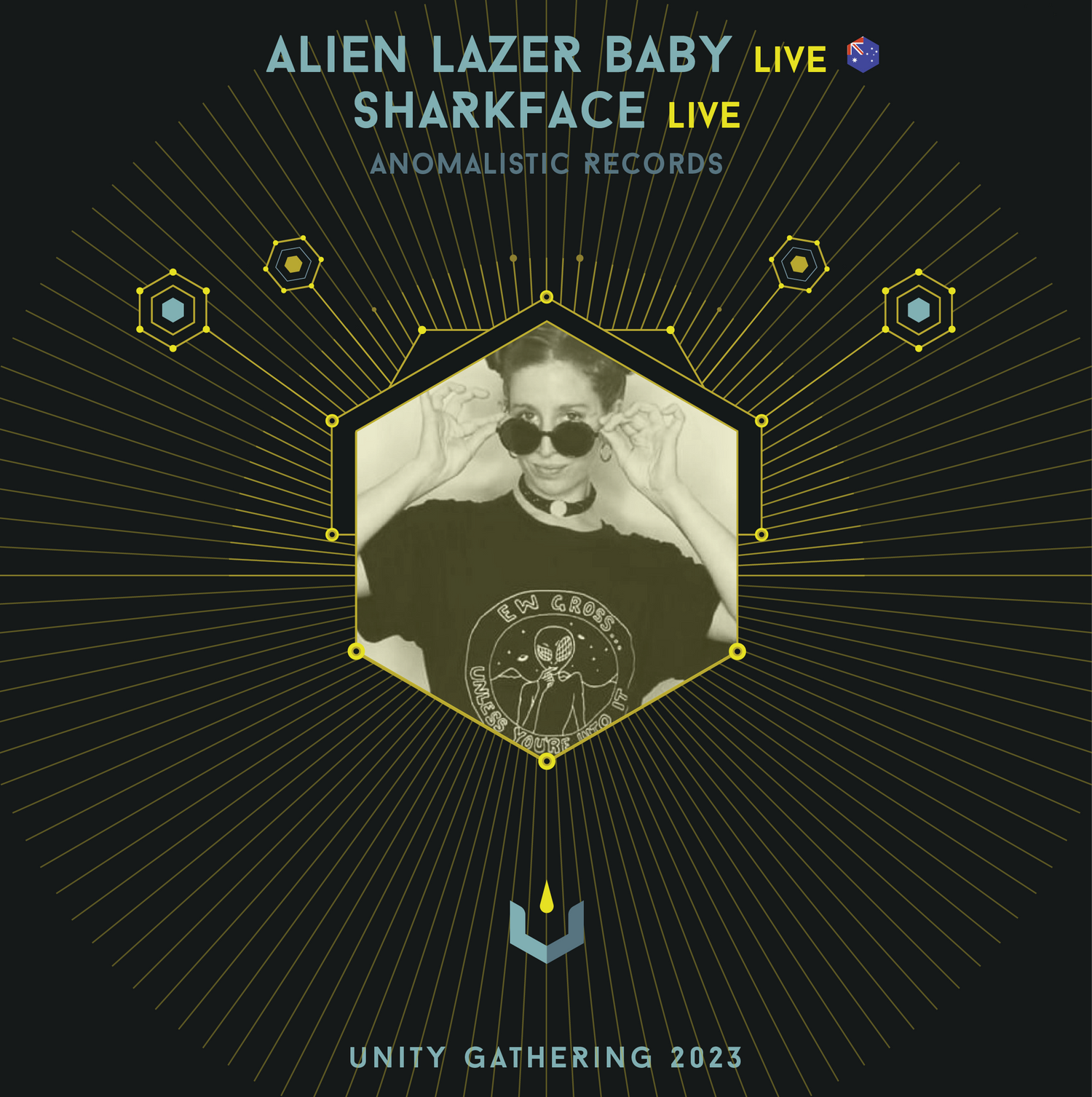 Alien Lazer Baby / Sharkface
Eleanor from Australia is behind these projects. As she says for Alien Lazer Baby:
"A breakcore theatre style of story telling that covers everything from alien gangbangs, killing cops with lazerbeams, transformation – though you will have to see the live version for that!"

Sharkface project is more psycore oriented with elements of breakcore, speedcore and all core that exists!
" Do not be afraid of my sharp teeth, they are only for cutting constraints.
A safe space for the freaks and the weirdos, join me. It may be dangerous, it may be nurturing but it will defiantely be entertaining…"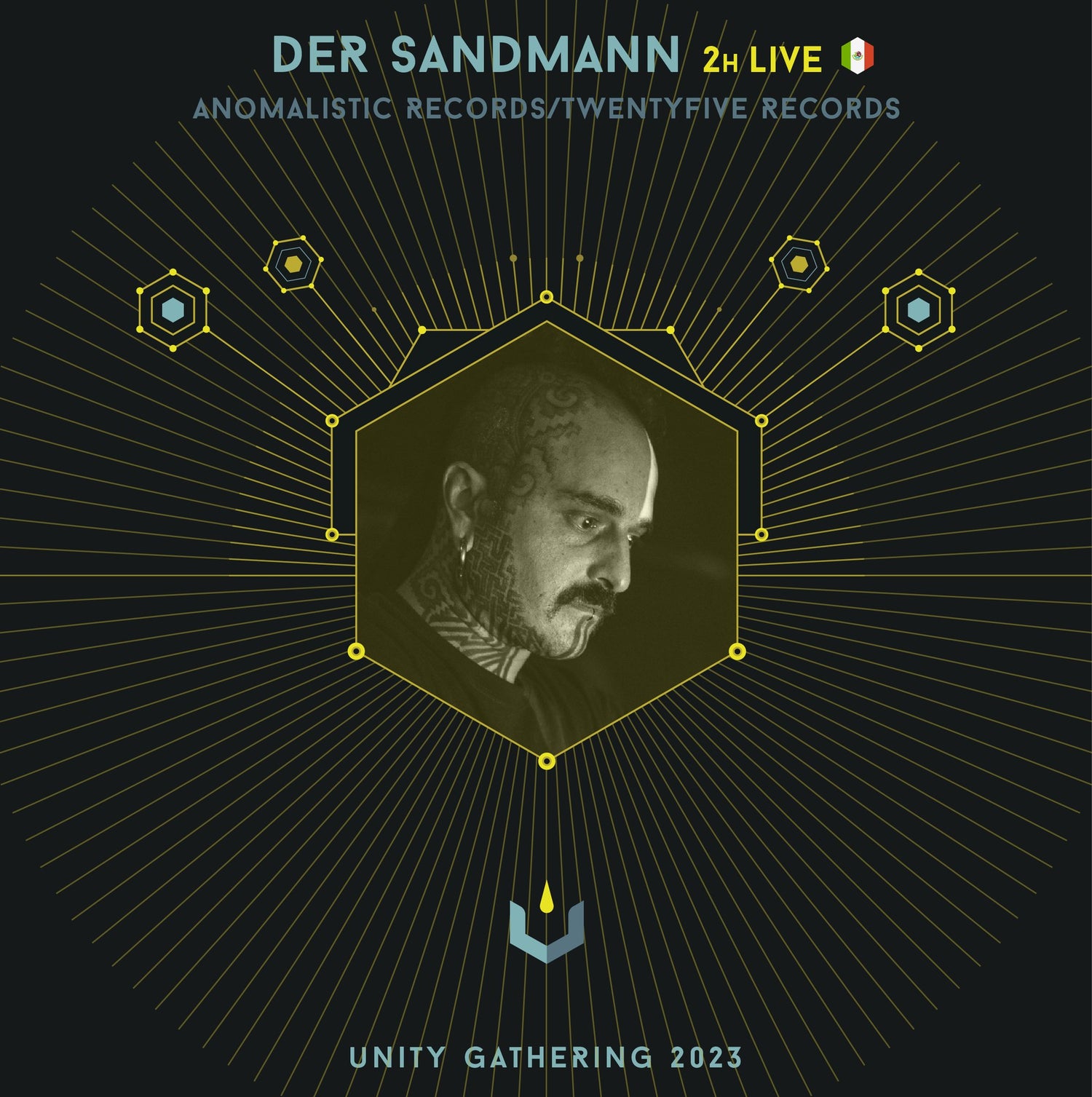 Der Sandmann
DER SANDMANN is an experimental psycore artist working on mixing lots of genres, styles and bpm, to create a realy explossive expierience on the brains.
DER SANDMANN is making music since 2010 and is becomming an icon of psytrash making hard enfasis into try to give a message true all the hardcore sounds and postshamanistic textures.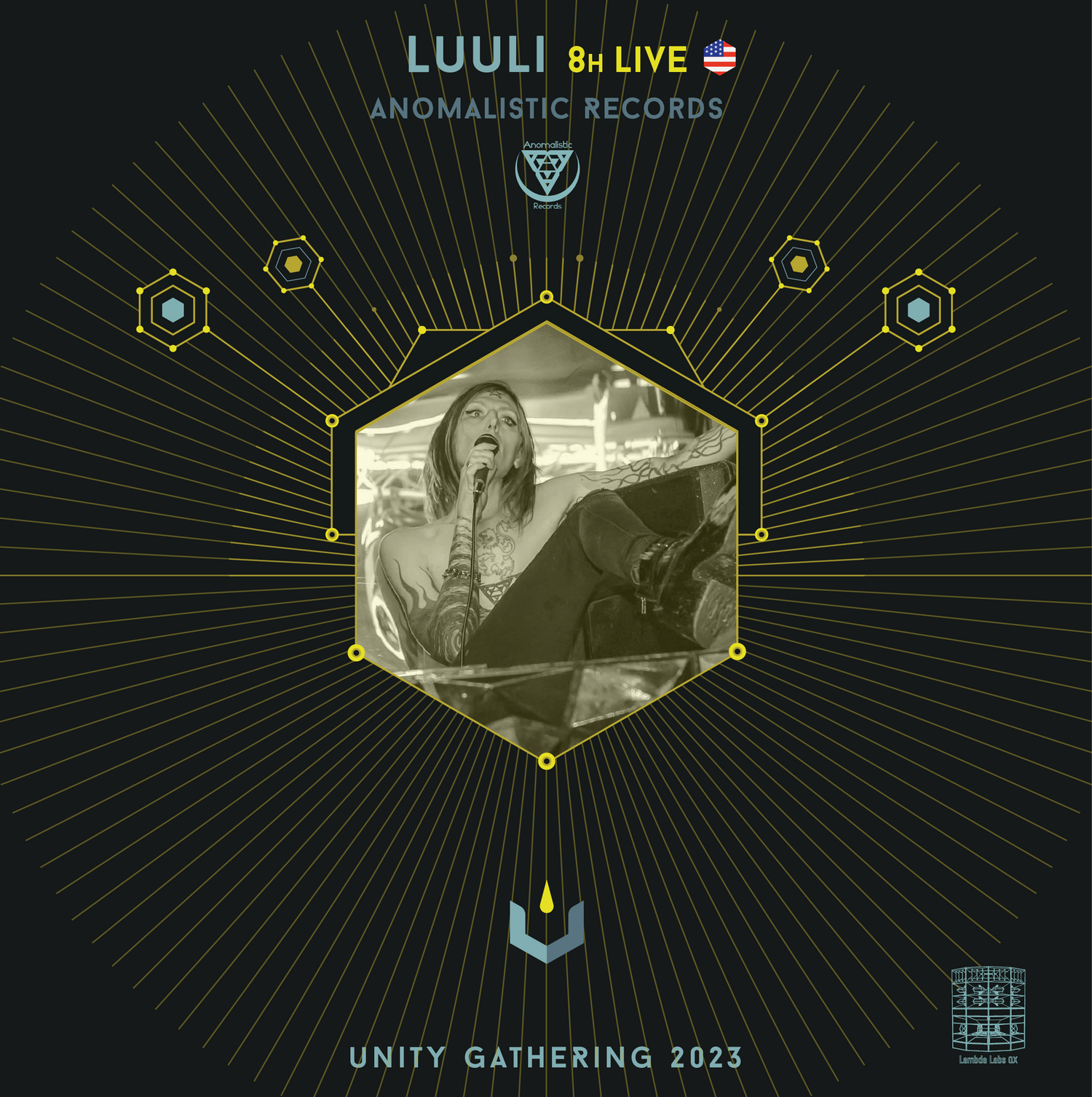 Luuli
Luuli aka Vyvian Looper is one of the pioneers of the psycore genre. Together with Cindervomit, they co-founded the legendary Anomalistic Records – a label focused on showcasing artists and music that didn't have any idea how to fit in.
She is probably the first one who crossed psycore with breakcore and one of a few (or only one?) associated with the psychedelic scene who performed in the legendary Berghain Club, sharing the stage with Squarepusher, among others.
Luuli's music and style are totally out of the box and very eclectic on such a level, that she can successfully perform both at the world's leading festivals with experimental psychedelic as well as with experimental electronic music in the line-ups together with such projects like Richard Devine and the late Qebrus.
Luuli's side projects are: solo project vYv – a manifestation of a slower and calmer side, often co-occurring with her vocals.
Coattttattbs – a collab with Cindervomit, and the newest one – Anomalistic Jam – a live collab together with Der Sandmann and Plankton.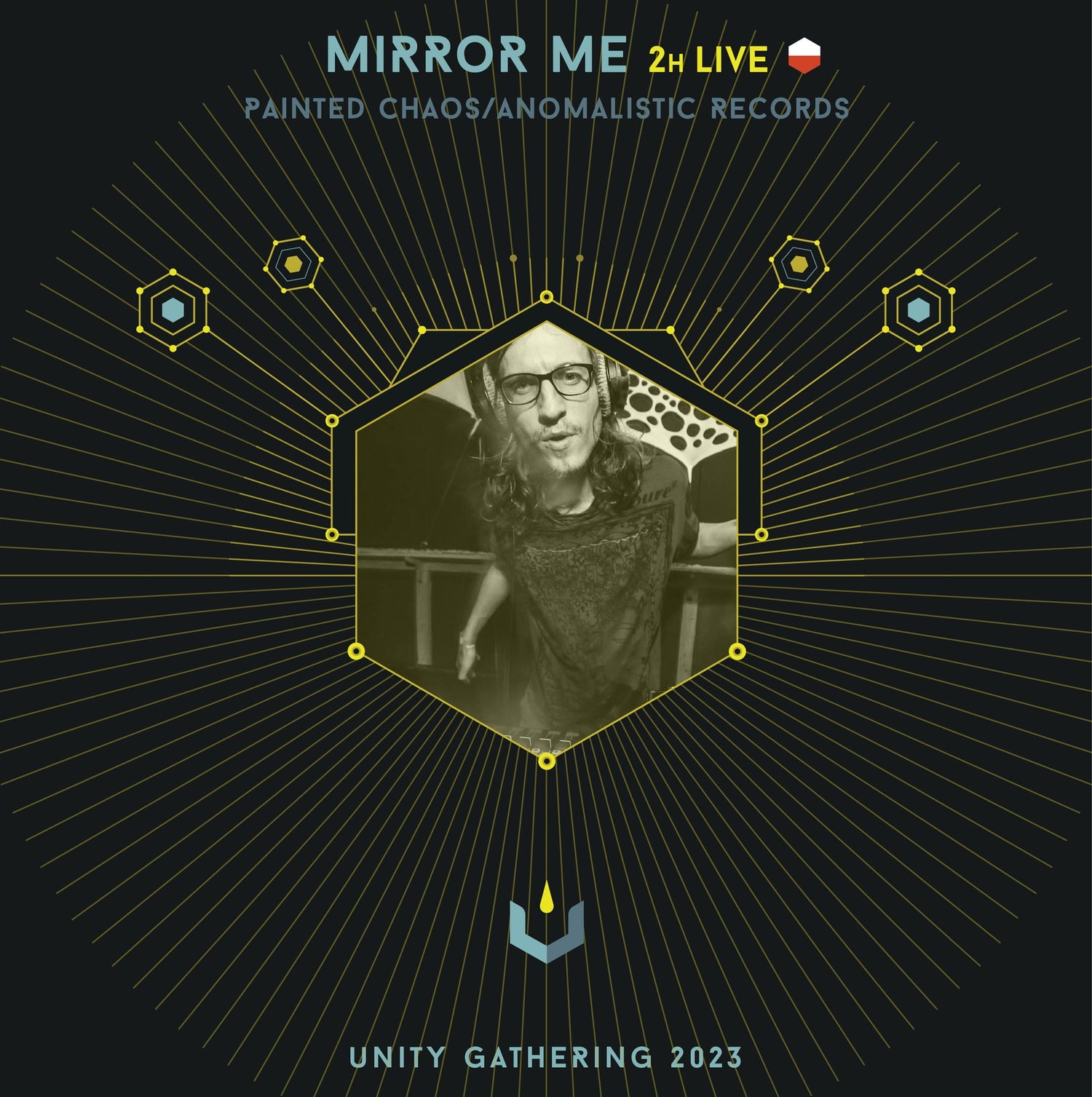 Mirror Me
One of the leading figures of the world's PSY/Experimental music scene. In his music, he transports listeners to another dimension full of twisted fractals and divine geometry. A man of high musical sensitivity and a noble heart. The experience of his live performances is a real mystical trance.
Transmissions and Incantations for the Body, Mind, and Spirit. An Invitation into the Outer Realms and Inner Depths.
Since its inception in 2011, the project has released several boundary-pushing albums, toured worldwide at festivals like: Hesperus Gathering (Greece), Yaga Gethering (Latvia), Kodama (Brazil), Origins of Entropy (Australia), Freqs of Nature (Germany), Ayata (Turkey) and many others.
Organized many music production workshops for students under the educational platform – Portal Workshop
The project has also co-founded the experimental psychedelic label – Painted Chaos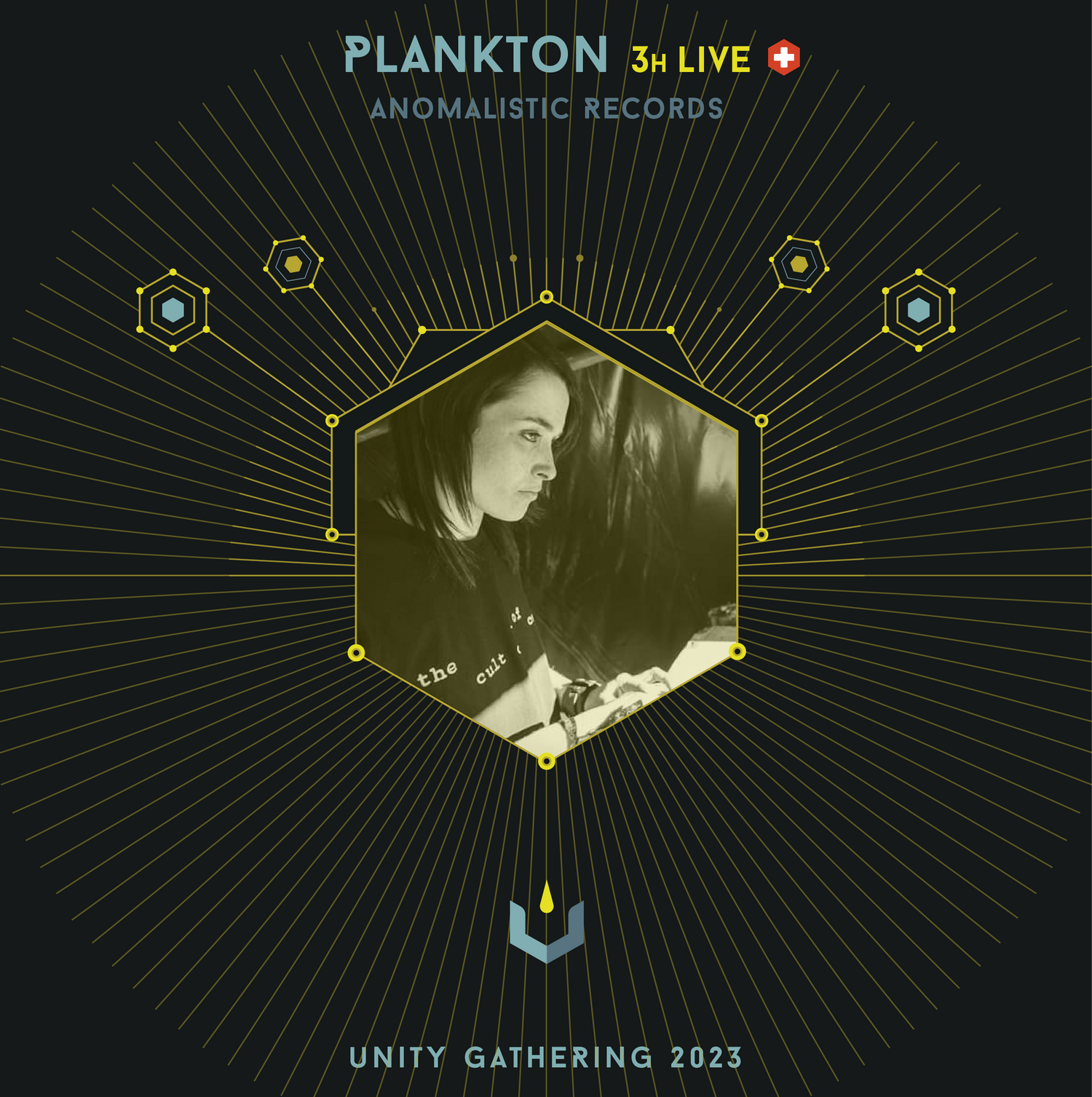 Plankton
Amanda is a polyvalent artist passionate about creative expression through the arts, but holds a special fondness for music and visual arts. After exploring several mediums of expression, she found electronic music and saw it as a natural direction to flow into.
In 2009, she taught herself how to produce electronic music with her computer. In 2010, the PLANKTON project was born. This was the beginning of a passionate psychedelic journey which is still gaining momentum exponentially to this day. Her influences mostly come from Trip-Hop, Drum'n'Bass, Dub, Dark Techno, Mental
Tribe, Breakcore and many others, from the slowest to the fastest genres. Plankton also has an unconditional love for classical instruments, especially violin, cello and piano due to their wide range of expressiveness. Her eclecticism made her fall in love with psychedelic music due to the variety of sounds, and the deep and personal nature of a persons relationship with their own music and being able to share that with people is something that keeps her motivated.
Plankton project is a large variety of dark sounds that are designed to play with your standards through using unconventional arrangements and percussive elements over precise and massive sound designs all so potent with mood as silky cavernous pads set the tone. Plankton is always creating with the intent of pushing the limits further of what can be done or created or experienced. She is known for exploring new horizons and giving to the music a personal touch with deep feeling. There's no rules or determined genres, this is a personal story shared from the beginning to the end.
The term plankton comes from the Greek derivative planktos, meaning wandering. These organisms spend a part of their life in a driving state with no ability to swim against a current, they just move with the flow, as her music.
She's also behind two solo side projects, the first is Zatira (triphop, experimental beats) and the second is Disharmonic (tribe, mental music).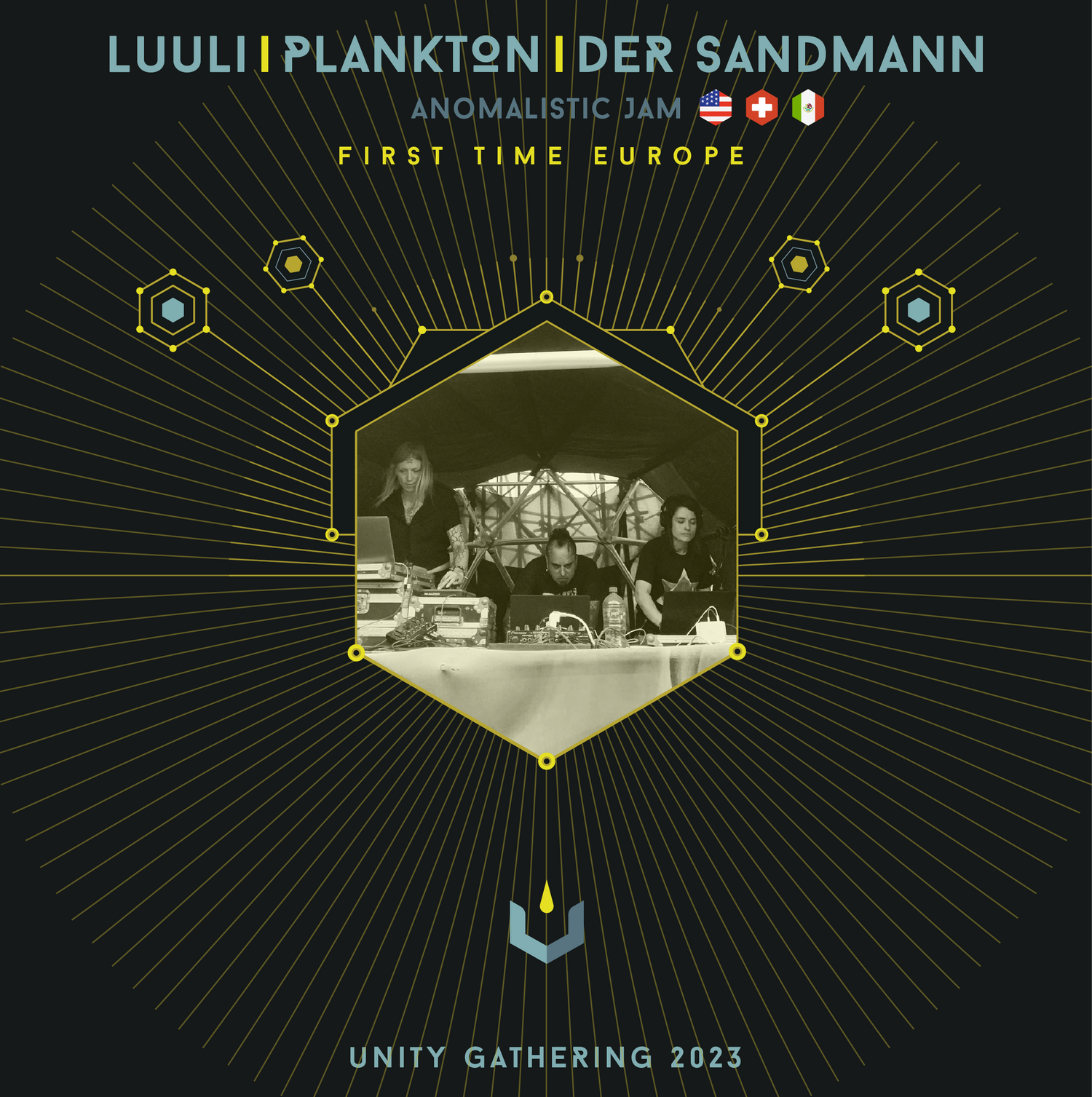 Anomalistic JAM
Luuli | Plankton | Der Sandmann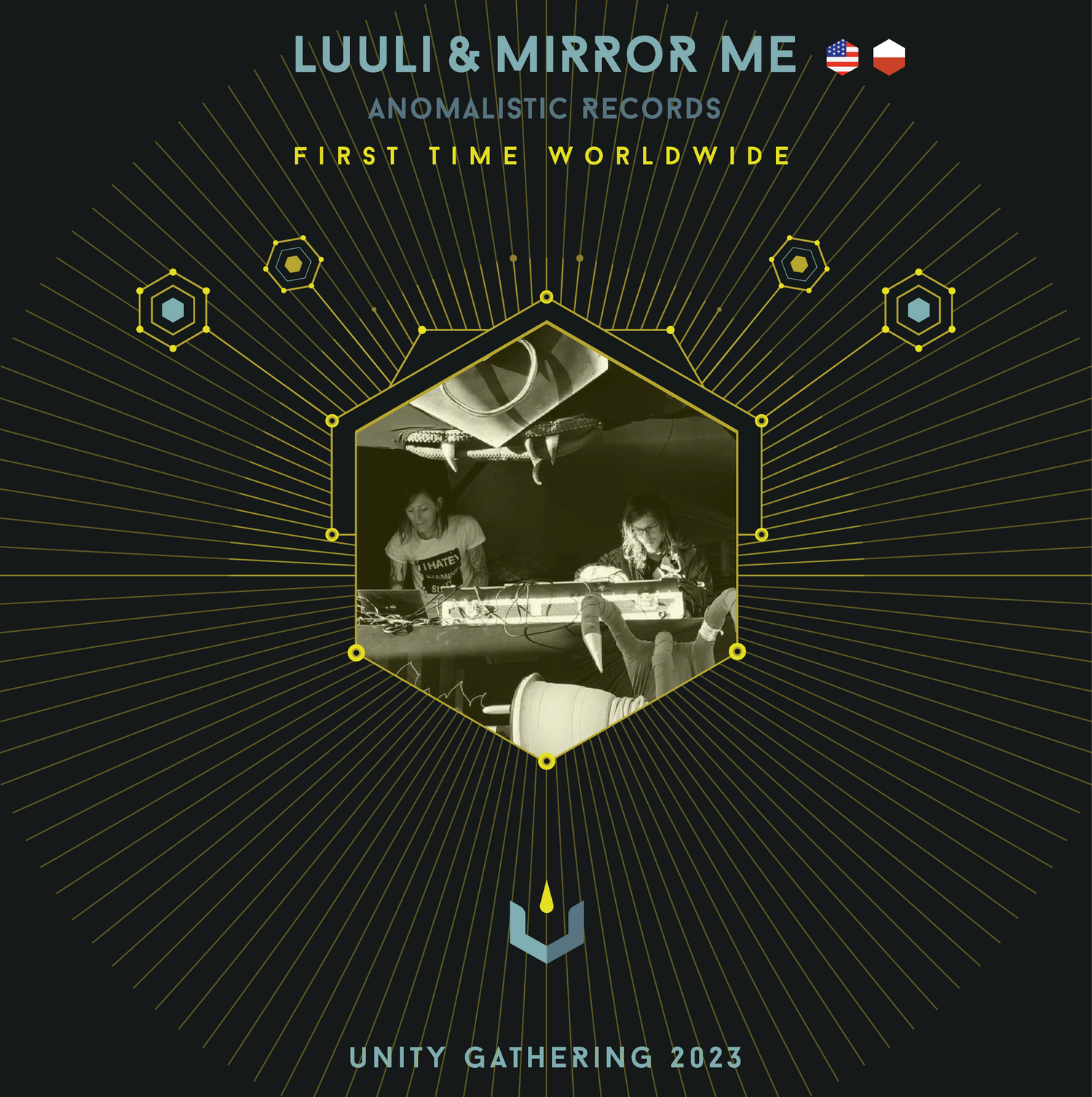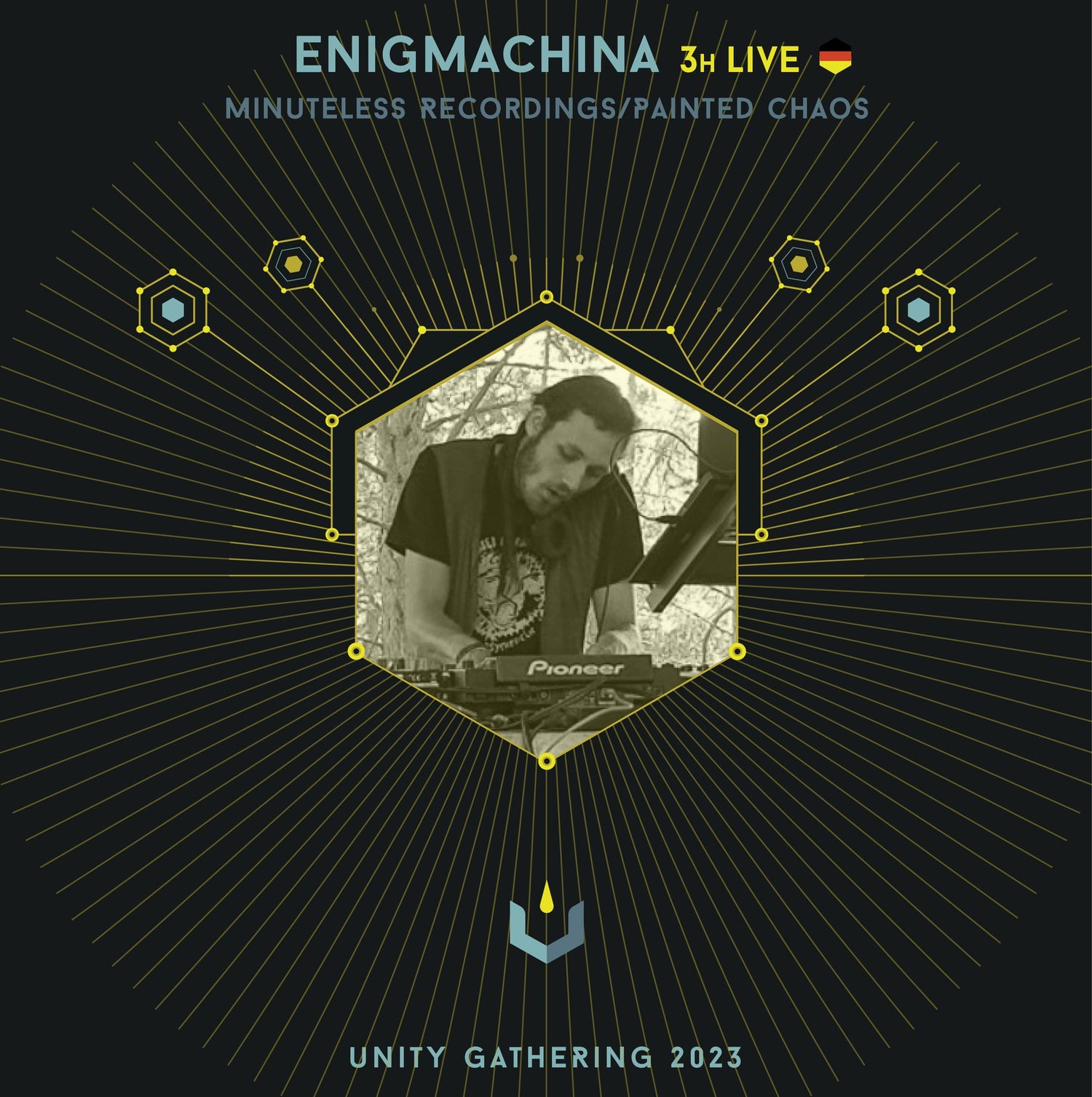 Enigmachina
Alban Rumpf from Germany is behind this project. As he says about himself: "A paradox manifestation trying to catch and express the constant flux…". And yes it's true – his music is a neverending evolvement of auditory flux full of unpredictabile sounds, smooth and delicate yet mysterious and multilayered and most importantly – very engaging! We invite you on a 3-hour journey into the unknown.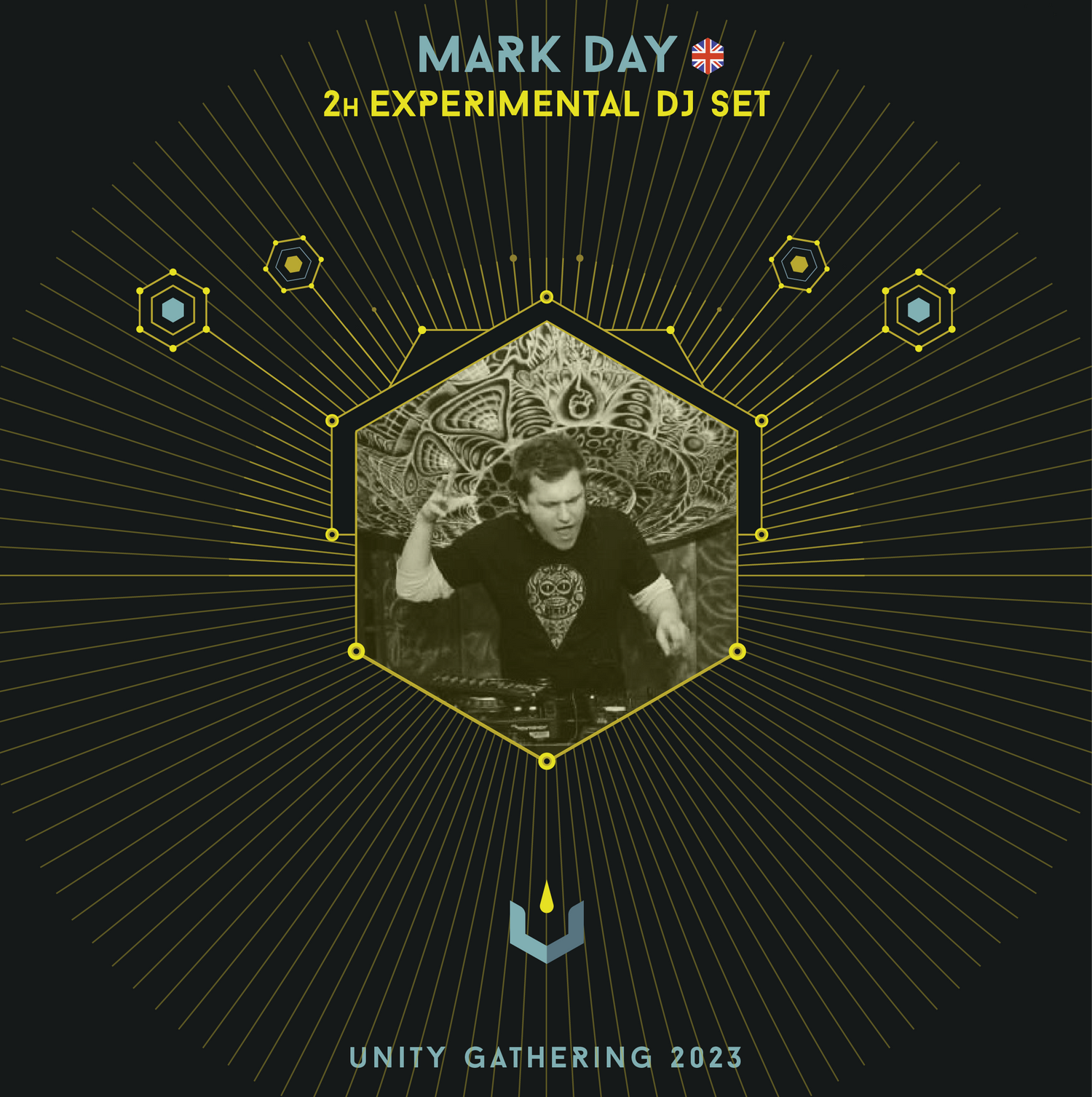 Mark Day
Born in London, Mark Day was surrounded by music growing up, either playing on the radio which was always on or listening to the soundtracks of video games.
During his teenage years he discovered a whole new world of electronic music, starting with trance and delving into many of the subgenres; he was in love.
After some years of searching the internet he came across the term 'psychedelic music' – the name intergued him so he decided to dig deeper which culminated in him finding an underground psytrance party in London by luck in late 2007.
After a year of going to parties he started to DJ at them and a couple more years later he started to produce his own music.
His psytrance music can be characterised by having a lot of sounds with layers of atmospheres over the top, always driving and with some psychedelic wizardry inside.
Having been lucky enough to have played his music around the world and continuing to do so, he is currently working on his debut album which will be released 'at the right moment'
He is also a listener, collector and occasional producer of downtempo music and has done various mixes throughout the years which have been mainly distributed to close friends.
Mark is also big fan of experimental psychedelic music and he will play this kind of selection in his 2 hours DJ set at Unity.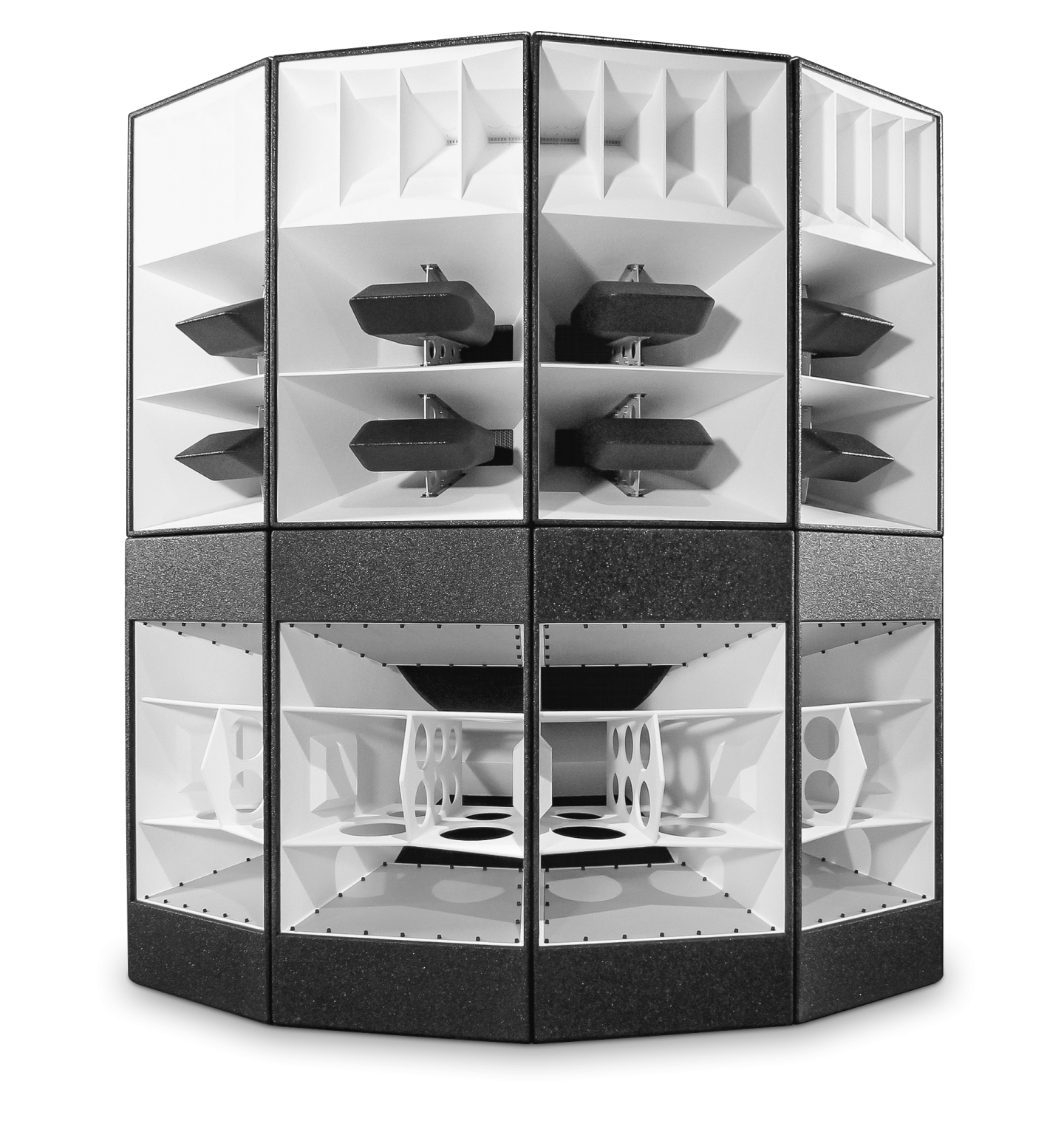 High-Quality Sound Experience
Powered by Lambda Labs QX-3
Visit the official event's page on facebook: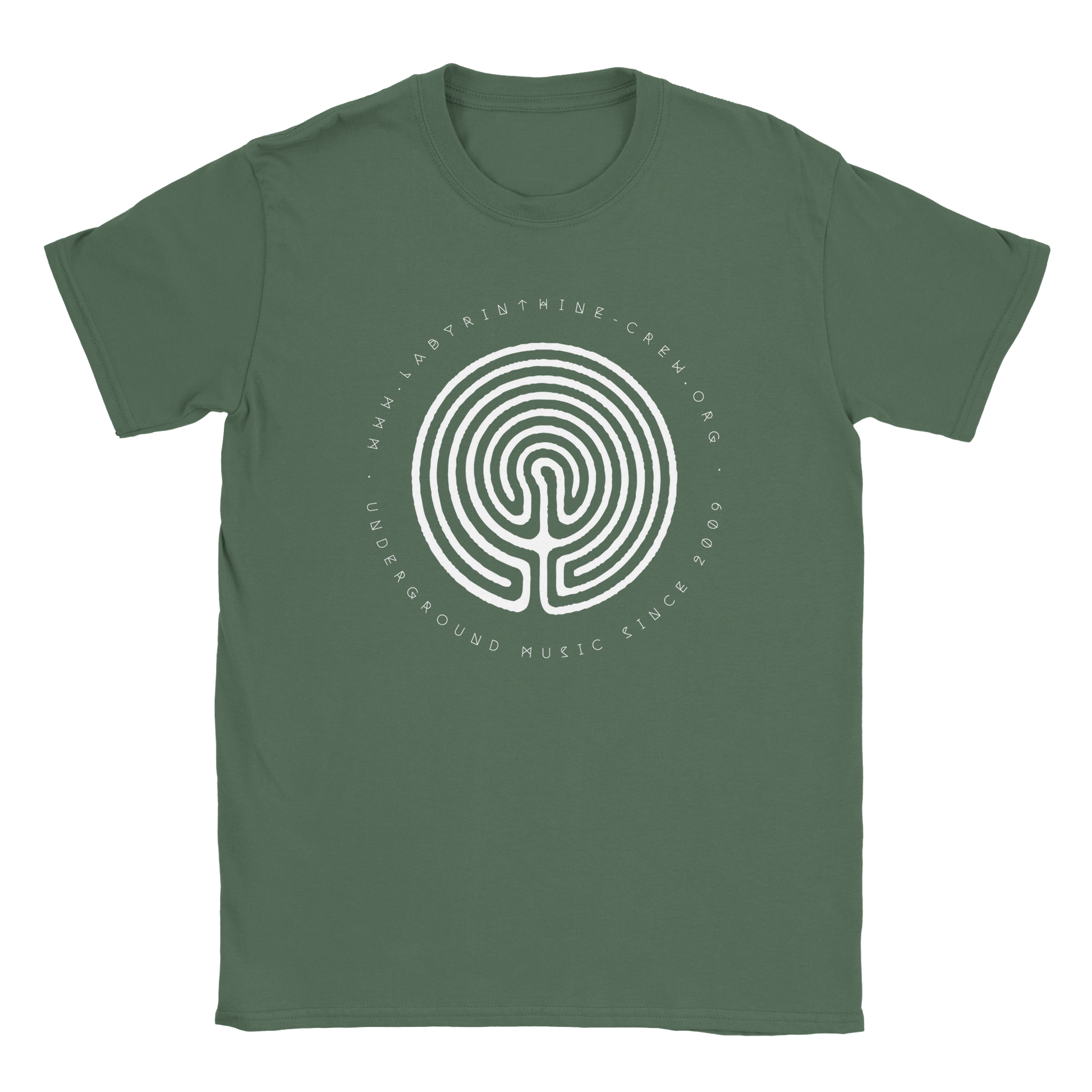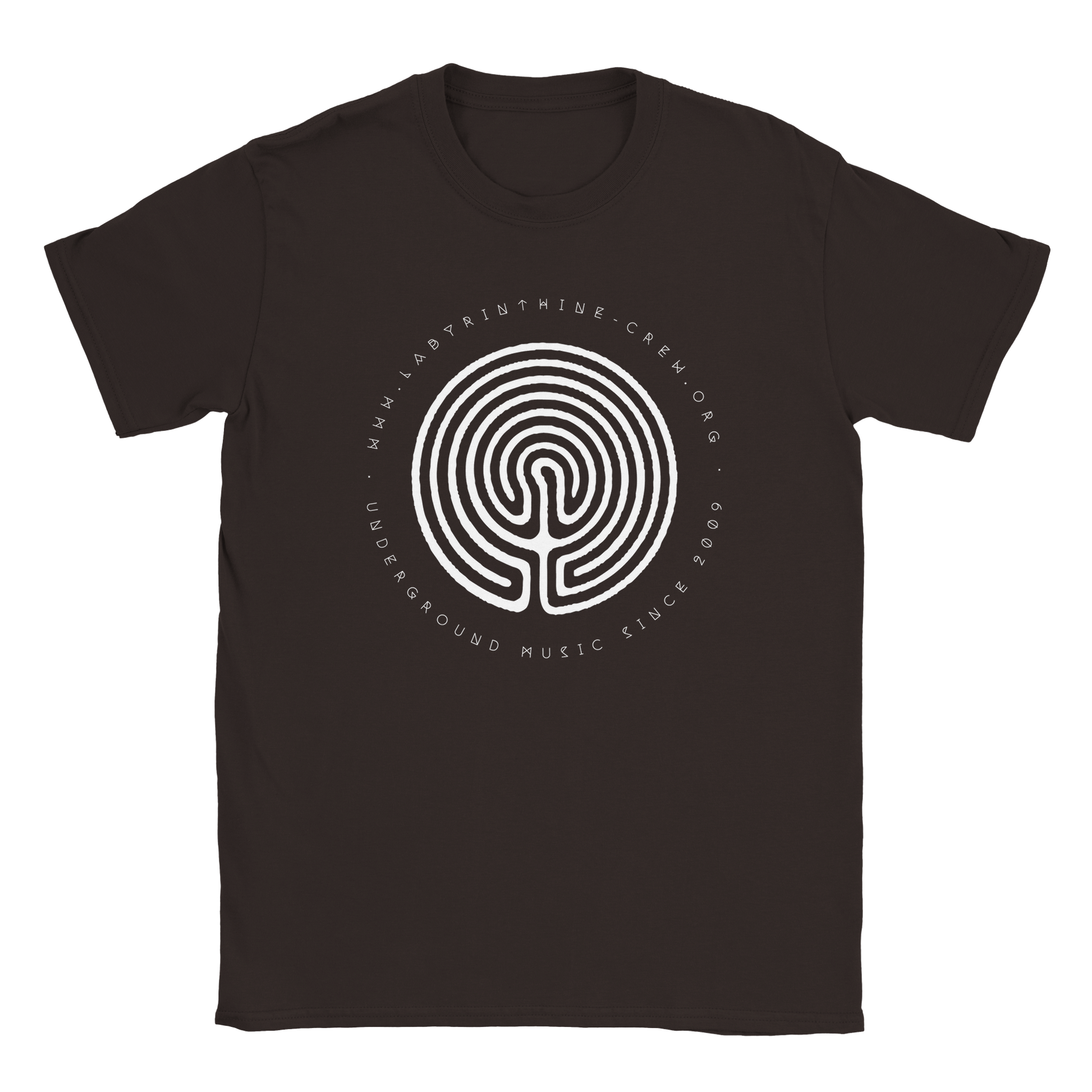 Labyrinthine Crew - T-shirt (free shipping)
Regular price
Sale price
$38.00 USD
Unit price
per
Sale
Sold out
View full details